Yep health situation is improving — lots of rest, as little stress as possible etc. etc.
The wild fire situation? The valley is still full of smoke — now drifting up from Washington state.
Around here? The park people finally posted some real signs.
This version had been up for weeks and was, by the usual assholes, regarded as a "recommendation" and readily ignored.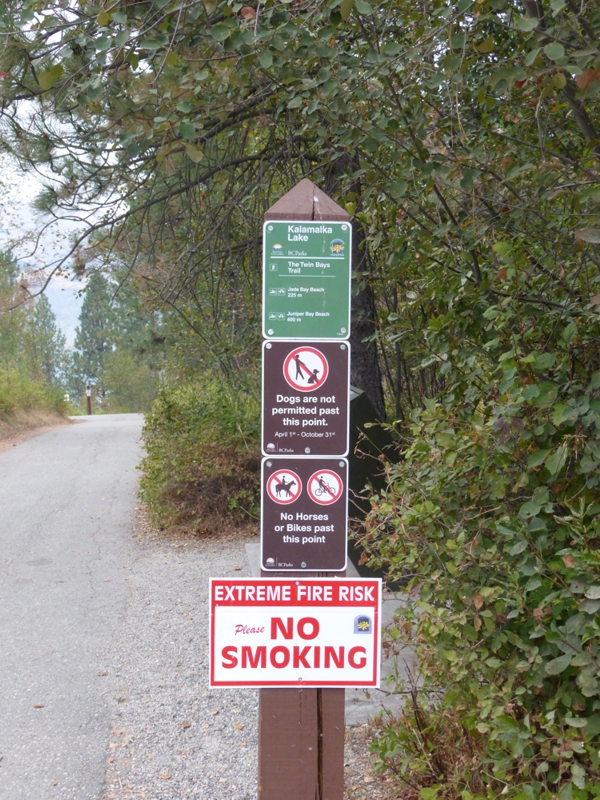 That's what it looks like anywhere in the Valley without irrigation!!!!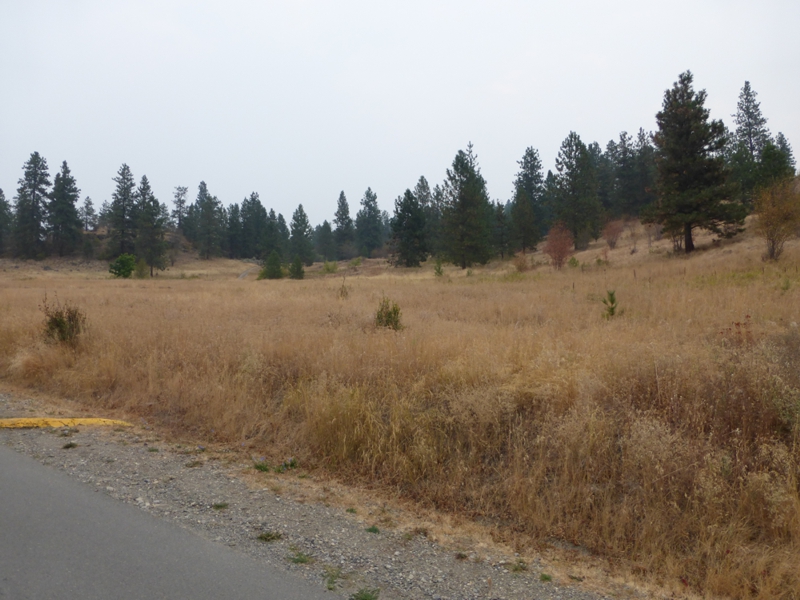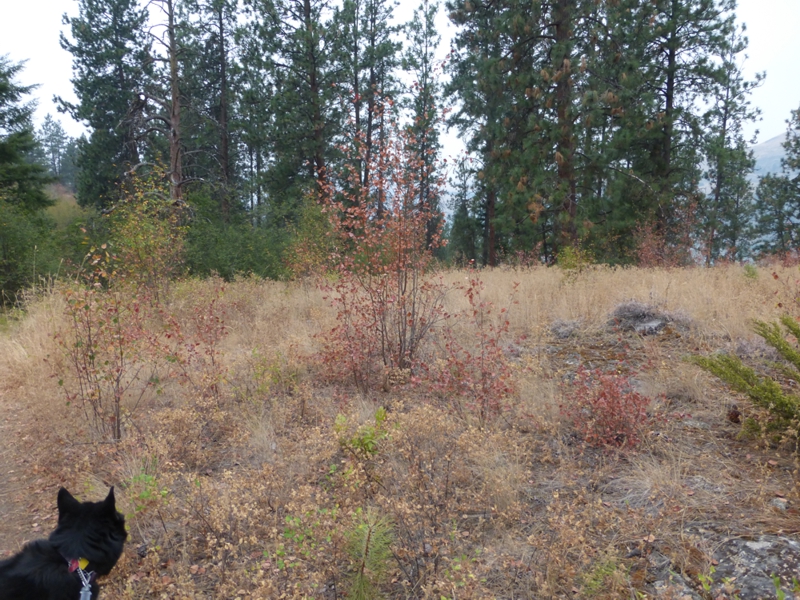 Latetest versions of signs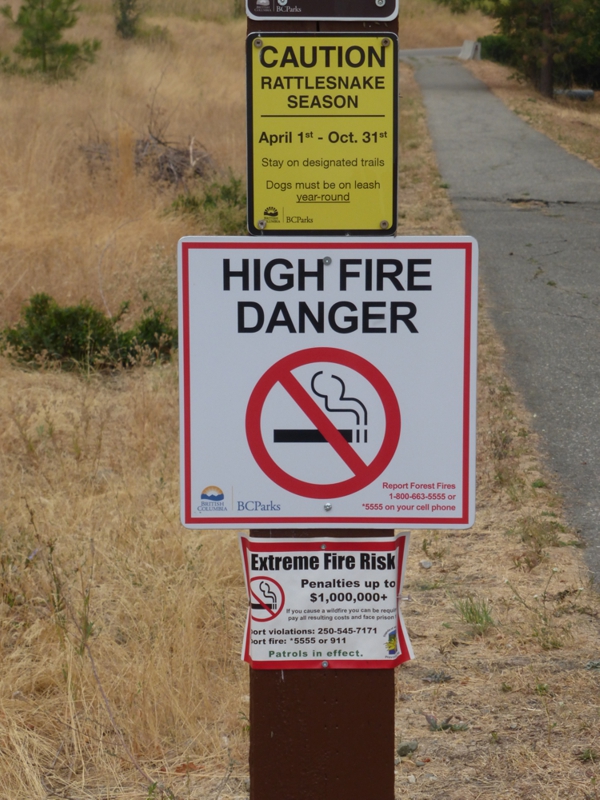 Can$ 1'000'000+ is an impressive number what impresses me more is the patrols!
BTW some of the rattlers moved into the neighbourhood looking for moisture, because we still irrigate 3 times a week.