What gets chopped are the center buffers along with the can-opener couplers.
How does it look? As if the RhB was way ahead of almost any other NG railway in Switzerland and went for automatic couplers.
A bit tight on the Tm 2/2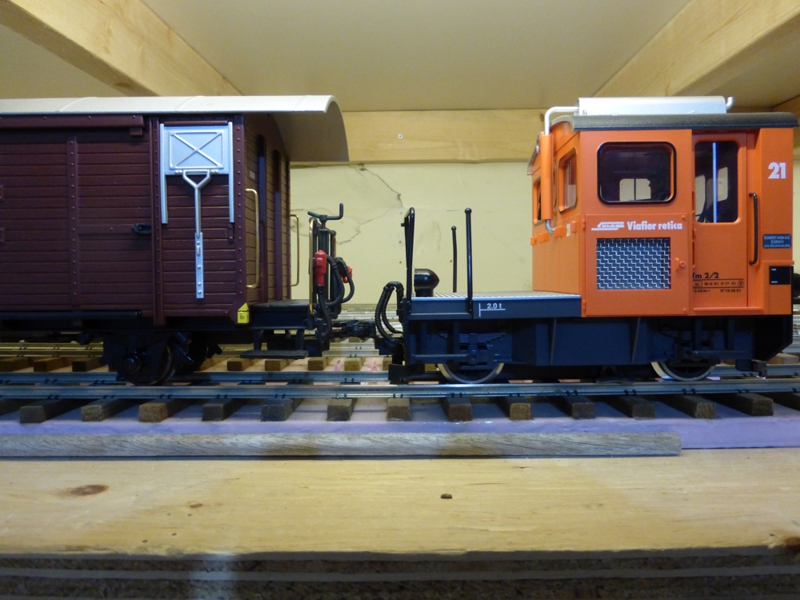 Should look OK on the layout and since they are symmetrical uncoupling works just like any of the Kadees. Insert a Philips screwdriver with a slight twists.
Make sure the brakes are set on the uncoupled car(s).